A Colorful World, Even at Night
Human Detection | H.265 | Smart Color Night Vision | 360° Coverage | Two-way Talk | IP66 Weatherproof | Built-in Spotlight and Siren | Dual Antenna and MIMO | Soft AP Mode | Cloud Storage
Infrared Mode
Advanced IR algorithms provide clear black-and-white pictures even in darkness.



Color Mode
Thanks to the two built-in spotlights, your night vision is now lit up and in full-color. Color Mode also offers outdoor lighting for your home.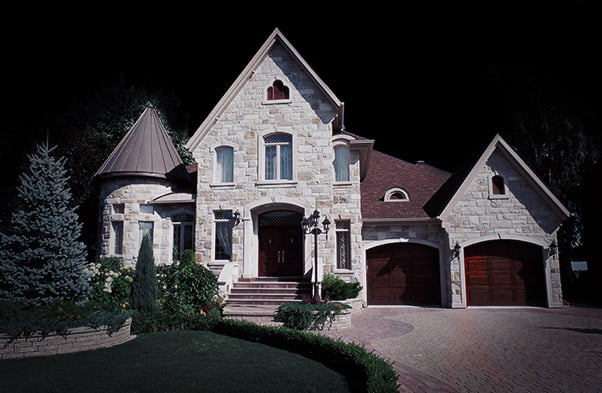 Smart Mode
If you switch to the Smart Mode, you can enjoy black and white night vision. The spotlights automatically turn on upon detection of suspicious motion, which shows you vivid full-color image when something happens.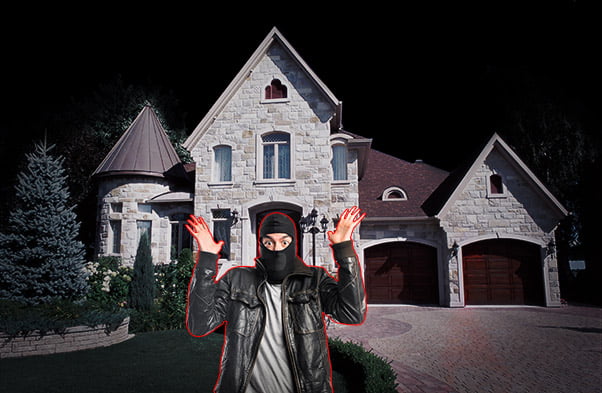 Off Mode
If there's no need for outdoor lighting at night, you can switch to the Off Mode to reduce light pollution.



0~355° Pan & 0°~ 90° Tilt
A full range of rotation ensures that your camera covers every corner of your home, with minimal blind spots.
1080P Full HD Video & H.265 Compression
The 1080P sensor and advanced IR algorithms provide crystal clear video both day and night. The cutting-edge H.265 compression reduces network bandwidth and storage usage by 50% at the same video quality.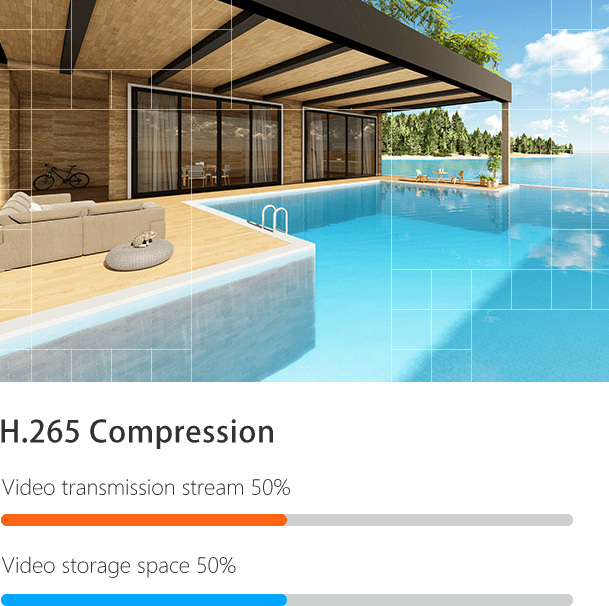 Two-way Talk
A built-in speaker and microphone with echo cancellation allows you to interact with pets and family, or dissuade unwelcome guests.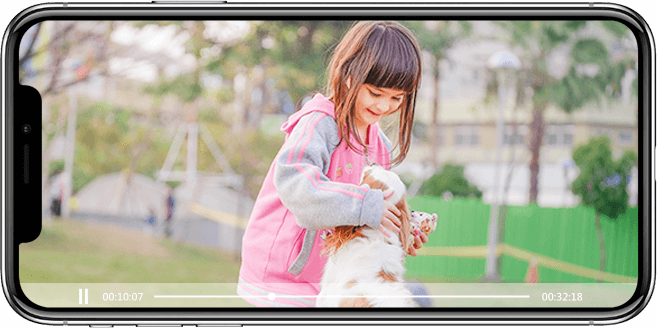 Human Detection
Powerful image processing technology quickly finds and classifies human objects, and immediately sends a notification to your smartphone. Monitor what matters without receiving annoying false alerts.
Detection Region
Tap and select the grid to set the camera's motion detection area. No alarms will be triggered when motion is detected in the non-motion detection area.
Active Deterrence
When Cruiser detects an intrusion,2 built-in spotlights and 110dB siren keeps unwelcome visitors away and sends you an alert.
Alarm Notification
Receive instant alerts on your smartphone whenever it detects motion, keeping you aware of what's going on at your home or business from anywhere.

Excellent Wi-Fi Performance
2.4GHz Wi-Fi with an external antenna ensures stable video streaming, even at long ranges.
External Waterproof Reset Button
Press and hold for 10s to reset the camera. No need to mess with the cover or internal switches!
Diversified Storage
Video recordings are securely stored and accessible via the SD card, NVR or cloud storage.
IMOU Cruiser 2MP IP-Non POE / Wireless / 3.6mm / Audio (IPC-S22FN)
1080P Full HD Video, Human Detection, Smart Color Night Vision, Active Deterrence, IP66 Two-way Talk, Diversified Storage, Alarm Notification, Wi-fi Connection, Smart Tracking
₱

4,700.00
IMOU Cruiser SE-Wifi 2MP IP Non POE / Wireless / 3.6mm / Audio (IPC-S21FN)
1080P Full HD Video, Human Detection, Smart Color Night Vision, Active Deterrence, IP66, Built-in Microphone, Diversified Storage, Alarm Notification, Wi-fi Connection
₱

3,600.00
IMOU Cruiser SE-WIFI 4MP / IP-Non POE Wireless / 3.6mm / Audio (IPC-S41FN)
H.265 4MP QHD, Human Detection, Smart Color Night Vision, Active Deterrence, IP66, Built in Microphone, Diversified Storage, Alarm Notification, Wi-fi Connection
₱

4,100.00
IMOU Cruiser 4MP PTZ / IP-Non POE / Wireless / 3.6mm /Audio (IPC-S42FN)
H.265 4MP QHD, Human Detection / Smart Tracking, Smart Color Night Vision, Active Deterrence / Alarm Notification, Two-way Talk, Wi-fi Connection / IP66
₱

5,200.00