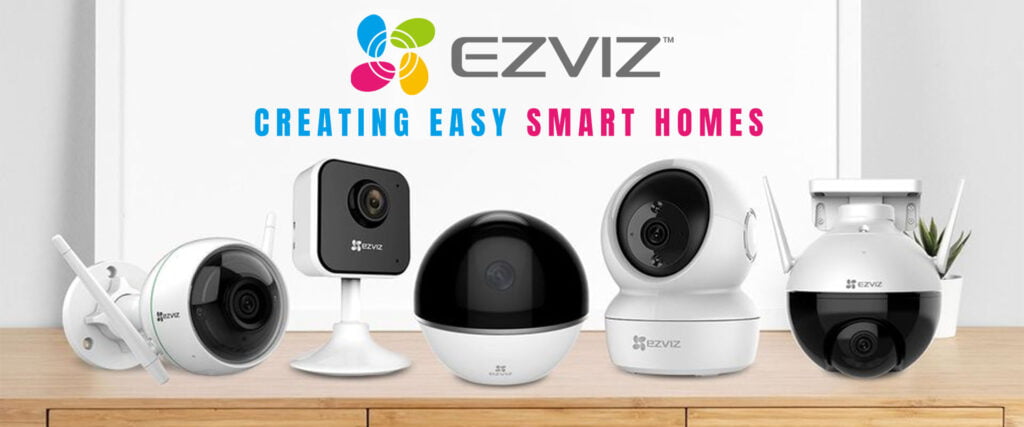 As outdoor routines gradually resume, even the danger of pandemic is becoming part of our daily lives, more people are working again in offices or planning holidays away. For those who need to keep an eye on their home, pets and kids, now is a good time to invest in home security devices. Trusted by millions of users globally, EZVIZ is among the best options.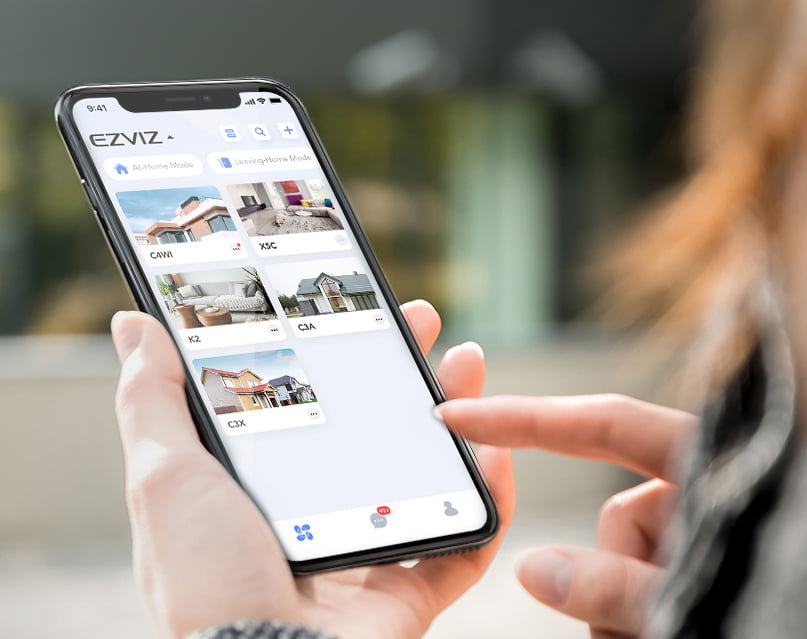 About EZVIZ
Established in 2013, EZVIZ dedicates itself to creating a safe, convenient and smart life for users through its intelligent devices, cloud-based platform, and AI technology. The innovative products and services from EZVIZ can be applied to home, workplaces, stores, schools, and more. EZVIZ empowers partners to share our unique cloud services, and together we build a thriving IoT ecosystem.
Vision
To become the most reliable and respected brand in smart home security.
Mission
Create a safe, convenient and smart life for everyone.
Core Values
Focus, Perfection, Enjoyment.
Brand Story
Starting off as a small team with the ambition to bring innovative technologies to more people, EZVIZ has been striving to push the boundaries, daring to dream and create innovative products and services. Since its establishment, EZVIZ has been recognized by consumers worldwide and achieved significant technological and sales breakthroughs.
Today, with the vision of becoming the most reliable and respected smart home security brand, combined with cutting-edge technology and extensive experience built up over the past few years, EZVIZ is ready to create a safe, convenient and smart life for everyone.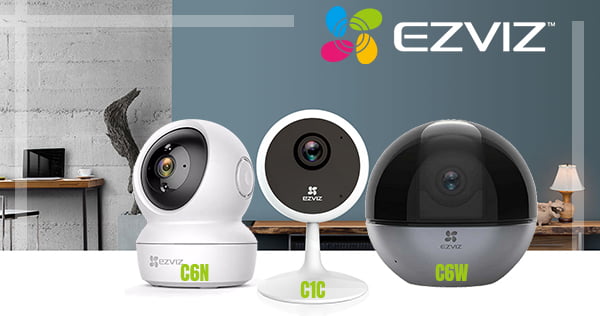 Some of Indoor Security Cameras
Designed for simple and intuitive self-installation, smart home security made easy.
EZVIZ C3N 1080P 2MP Outdoor Camera [CS-C3N-A0-3G2WFL1(2.8mm)]
WiFi 2.4G with Dual External Antennas / LAN port, 1080P Color night Vision, Audio Pick-up, IP67, Supports MicroSD Card (up to 256GB), Color Night Vision
₱

3,500.00
EZVIZ C3WN 1080P 2MP Outdoor Camera [CS-CV310-A0-1C2WFR(2.8mm)]
WiFi 2.4G with Dual External Antennas / LAN port, 1080P Black/White night Vision infrared night vision (up to 30meters), Audio Pick-up, IP66, Supports MicroSD Card (Up to 256GB)
₱

2,800.00
EZVIZ C3W PRO 4MP Outdoor Camera (CS-C3W-A0-3H4WFRL(2.8mm))
WiFi 2.4G with Dual External Antennas / LAN port, 4MP Color night Vision (up to 30meters), two-way audio, IP67, Active Defense with Light and Sound, Customizable Voice Alerts, H.265 Video Compression
₱

5,200.00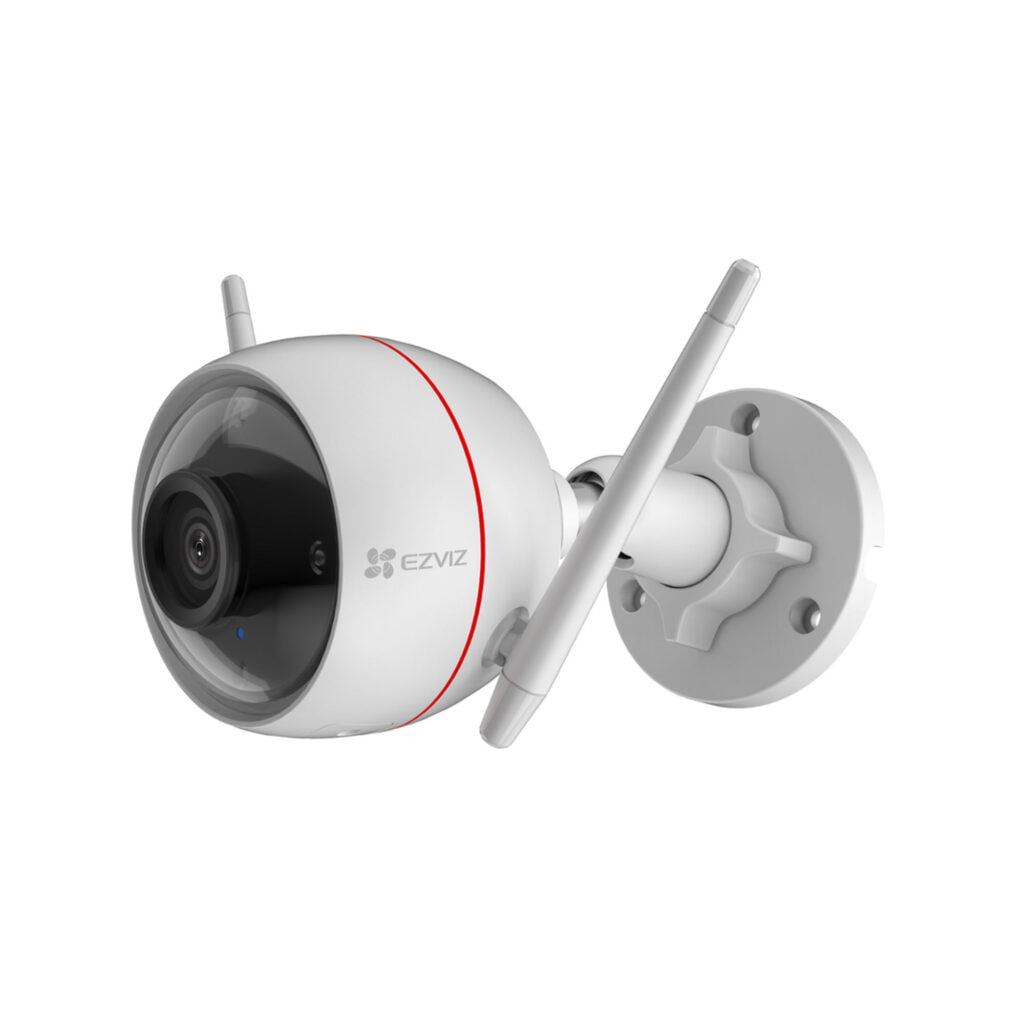 EZVIZ C6W 4MP Pan and Tilt Camera (CS-C6W-A0-3H4WF)
WiFi 2.4G / LAN port, 4MP 2k Resolution, Pan & Tilt / Smart Tracking (360° Panoramic View), Infrared Night Vision up to 10 m, H.265 Video Technology, MicroSD Card up to 256GB, EZVIZ CloudPlay Storage
₱

4,900.00
EZVIZ C1HC 1080P 2MP Cube Camera (CS-C1HC-D0-1D2WFR)
WiFi 2.4G, FHD 720/1080P Resolution (110°/130° Wide-Angle Lens), Infrared Night Vision up to 12 m, MicroSD Card up to 256GB, Two-Way Talk, Magnetic Base
₱

2,200.00
EZVIZ C4W (2.8mm) 1080P 2MP Outdoor Camera (CS-CV228-A0-3C2WFR)
WiFi 2.4G / LAN port (Built-in Dual Wi-Fi Antennas), 2MP Resolution, 2.8mm, view angle: 103° horizontal, 118° diagonal 4mm, view angle: 87° horizontal, 104° diagonal, Infrared Night Vision up to 30 m, H.265 Video Technology, MicroSD Card up to 256GB, Two-Way Talk, Active Defense with Siren and Strobe light
₱

4,500.00
EZVIZ T31-B (White)(Statics) Smart Home IOT [CS-T31-16B-US (White)(Statics)]
Max. 16A, Max.4000W, Wi-Fi 2.4G, High temperature flame retardant material, support power usage statistics, AC110V-250V, less than 1KWh per month. 0℃-40℃, indoor, color white
₱

1,800.00
EZVIZ C6N (1080P 2MP) Pan and Tilt Camera (CS-C6N-A0-1C2WFR)
WiFi 2.4G / LAN port, FHD 1080P 2MP Resolution, Pan & Tilt (Motorized Pan and Tilt 360° Visual Coverage ), Infrared Night Vision up to 10m, Two-way Talk, MicroSD Card up to 256GB, Sleep Mode for Privacy Protection
₱

1,900.00
Check More Products