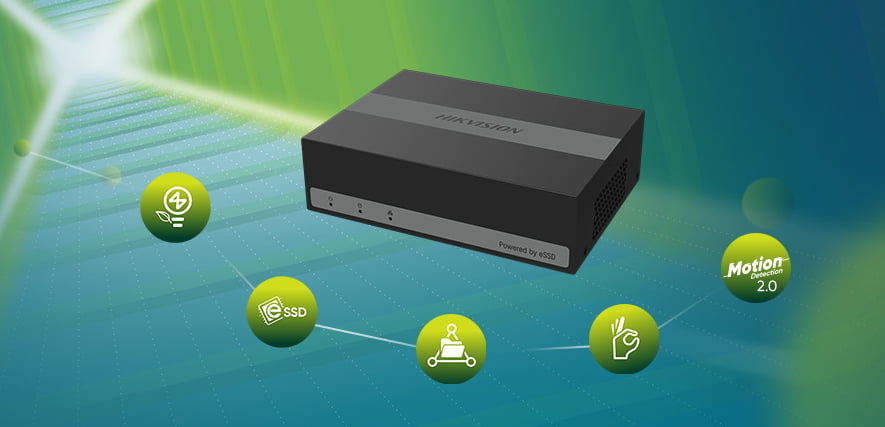 To reduce your cost of living and minimize environmental pollution, you need to make efficient energy choices. Here comes Hikvision's all-new eDVR Series – a huge leap forward in essential power efficiency.
Thanks to Hikvision's embedded solid state drive technology, this energy-efficient eDVR Series lasts longer, is more durable and offers comparable or higher quality than traditional DVRs, making nearly every experience better. Powered by Motion Detection 2.0, the eDVR series also provides a new level of convenience and simplicity for users to search video footage.
Get the confidence that comes with energy-efficient, cost-saving and reliable data storage. Read on to find the eDVR Series that best suits your workflow.
Key features

eco-friendly
Ultra-low power consumption

eSSD technology
Embedded SSD, no extra efforts on hard drive installation

enduring storage
Longer service life with less maintenance

easy to set up and use
Compact, space-saving design fits anywhere
efficient video analytics
Motion Detection 2.0
Eco-friendly and energy-efficient
Compared to traditional DVRs, the eDVR series – thanks to eSSD technology – consumes less power. The energy efficiency benefits your wallet. Estimates show that using an eDVR instead of traditional DVRs can reduce your energy consumption by nearly 45%. What's more, the energy saved by the eDVR is nearly equivalent to the energy absorbed by a mature tree a year, which means a lot to the earth.
An embedded solid state drive
Hikvision uses embedded solid state drives in our eDVR series, delivering reliable storage for video monitoring with sustained performance and increased overall reliability. Users will save money and time – no HDD installation necessary – and enjoy a better DVR with extended capacities.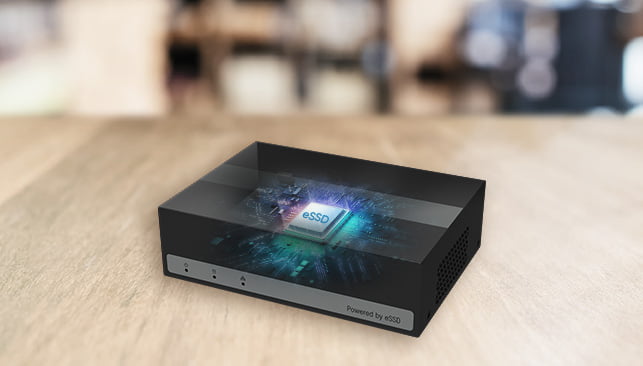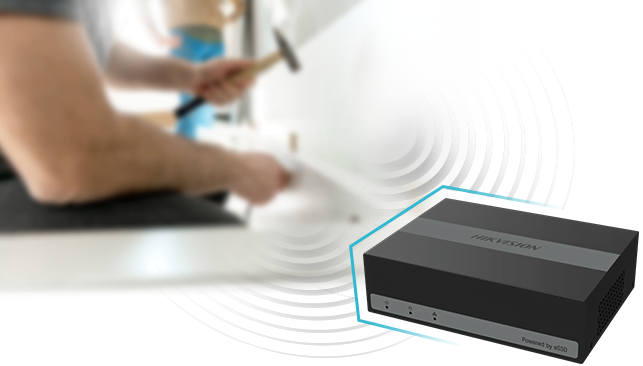 A more durable DVR than ever
If you're looking for rugged, reliable storage with long service life, the eDVR series has it. The eDVR series offers a high degree of reliability even in extreme operating conditions, which means an extended service life with less maintenance. Additionally, embedded SSDs are less prone to the mechanical problems that may occur with disk drives, and more tolerant to impacts and vibration.
Efficient video analytics
More importantly, the eDVR series is powered by Motion Detection 2.0, which quickly recognizes and extracts key objects like human beings and vehicles. By minimizing false alarms triggered by other moving objects such as animals and falling leaves, you can focus on real threats. And it's cost-effective and time-saving without losing important details.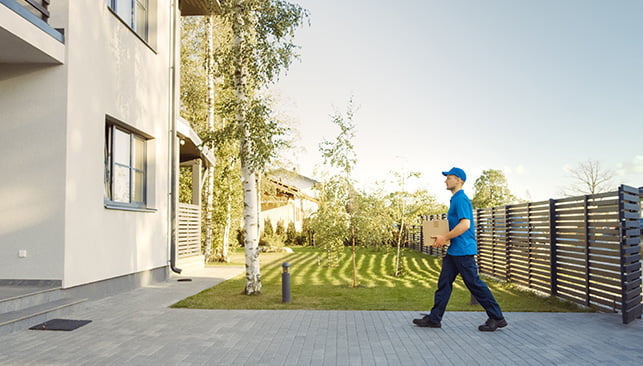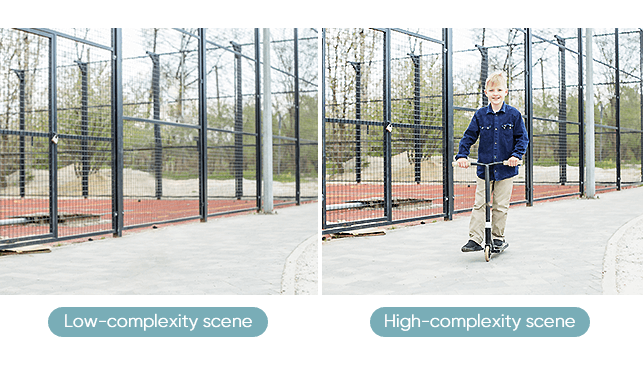 Make the most of your storage
Beyond limiting the bitrate, Hikvision's Scene-Adaptive Bitrate Control also utilizes intelligent algorithms to guarantee video quality in critical areas. The overall bitrates feature smarter compression capabilities, making DVR storage predictable. How does that help? Here's an example: when an eDVR analyzes an area with human beings or vehicles, it accurately allocates a higher bitrate to ensure higher video quality. A low-complexity scene with less or no motion will generate a stream with a lower bitrate.
One compact size fits all
The compact eDVR series can be held in the palm of your hand, which makes it easy to store in your workplace or home office. Put it anywhere even in tight spaces. When it's running, you will hardly notice it's there. And when you need to access it, no heavy lifting is required.